Inheriting the faithful sound reproduction and musicality that is "Real Sound"
The RPA-W7EX being unveiled this time is the first pure power amplifier in the "Real Sound Amplifier" series. Inheriting the "Real Sound" central concept that is characteristics of all other products of the same series, SPEC has incorporated new key components in order to further enhance the musicality of this amplifier. Capable of producing sounds of extreme clarity, RPA-W7EX enables its listeners to visualize the sounds of the music as if they were in motion. This amplifier delivers sound quality that is not only exquisitely detailed, RPA-W7EX also makes no comprise in the liveliness and realism department and one will have no qualms with identifying RPA-W7EX as a high-fidelity amplifier. At the same time, RPA-W7EX features all the functionalities that one would expect from a conventional power amplifier by enabling the user to try different applications and connections to achieve unparalleled next-level sound reproduction – a whole new dimension beyond all existing products.


Primary Features
Perfect matching of high-performance PWM switch component and premium switching power supply system to achieve sound reproduction that is fast, energetic, and rich.
For the amplifier, we have chosen the latest high-performance compact PWN switch to streamline the physical design of the amplifier by opting for the shortest internal circuit layout and wire lengths. Consequently, this enables us to reduce inductance interference (which impedes the transmission of high-frequency signals) to almost zero. The high-speed switching enables the amplifier to deliver music with ample speed. For its power, we have developed a new controller IC that is best suited for PWM SWITCHING amplifier to be incorporated in an audio-grade SWITCHING power system. With an impressive power efficiency (96% at max output) that is triple of a conventional solid state amplifier, RPA-W7EX packs an incredible driving power that lends to sonic quality that is rich with energy and punch.
Incorporating newly developed, dedicated audio components to enhance detail reproduction, and body of the sound while augmenting musicality.
For its power, we have chosen to use the "Hibiki" electrolytic capacitor that SPEC has jointly developed with Nichicon Corporation. The "Hibiki" electrolytic capacitor is truly an era-defining capacitor component that delivers rich musicality. In addition, we have also used audio-grade switching power to achieve euphonic resonance. During the development of specifications for the "Hibiki" electrolytic capacitor, SPEC engineers were invited to take part in the evaluation process. For RPA-W7EX, we have selected premium resistors manufactured in the United States in the circuits for sensitivity response in order to achieve detailed sound reproduction across the entire frequency spectrum. RPA-W7EX offers full range, high-precision sound reproduction and its precision will be even more apparent when it is toggled to mono-amp for bi-amp output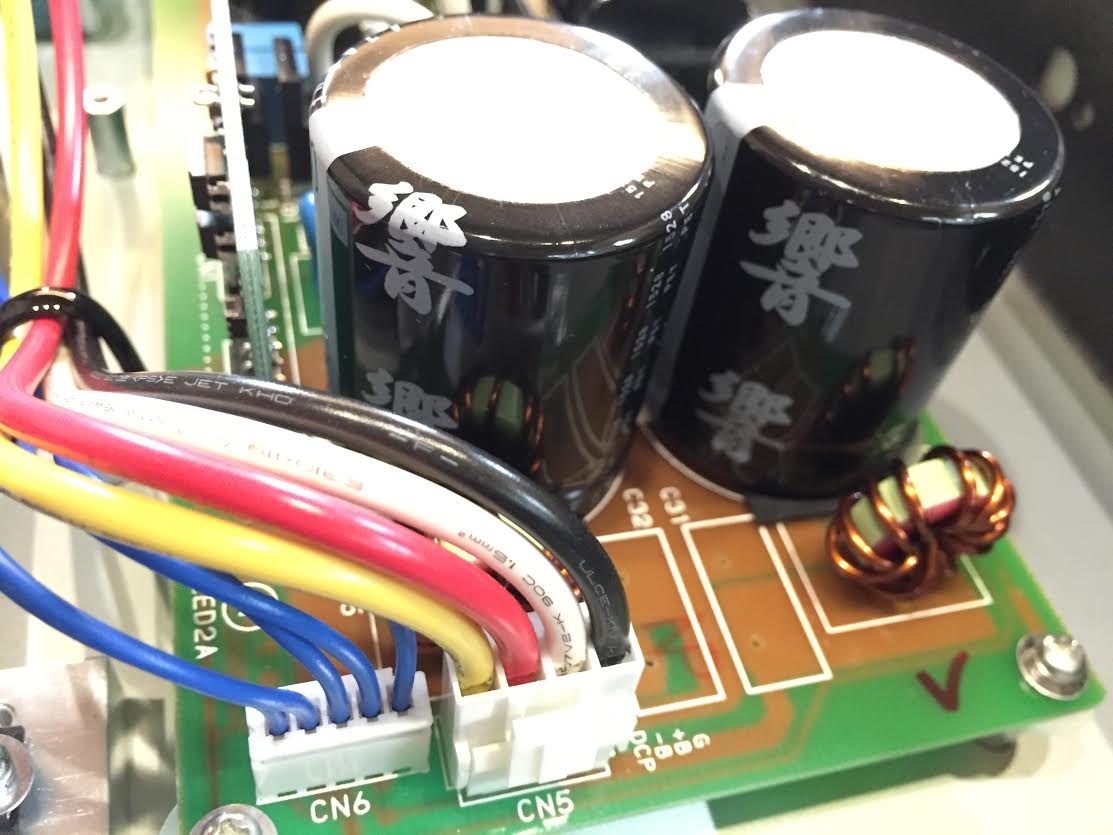 Ingeniously crafted compact dimensions, finished with elegantly contoured, insulated brackets.
The RPA-W7EX is built with two pieces of wooden insulated brackets with natural glossy finish on both sides. Crafted with dragon spruce and maple, the composite construction offers substantial reduction of external vibrations and enables the RPA-W7EX to deliver high fidelity sound and ambience. In fact, the brackets are more than just parts of a premium audio equipment – they are works of traditional Japanese craftsmanship, custom made by a high-end furniture company based in Hida Takayama of Japan.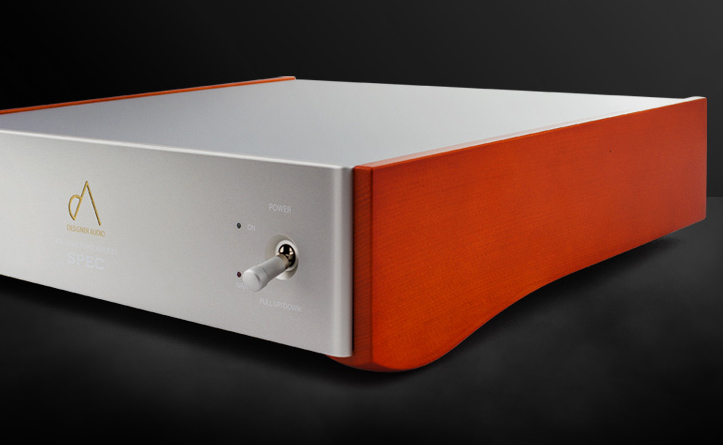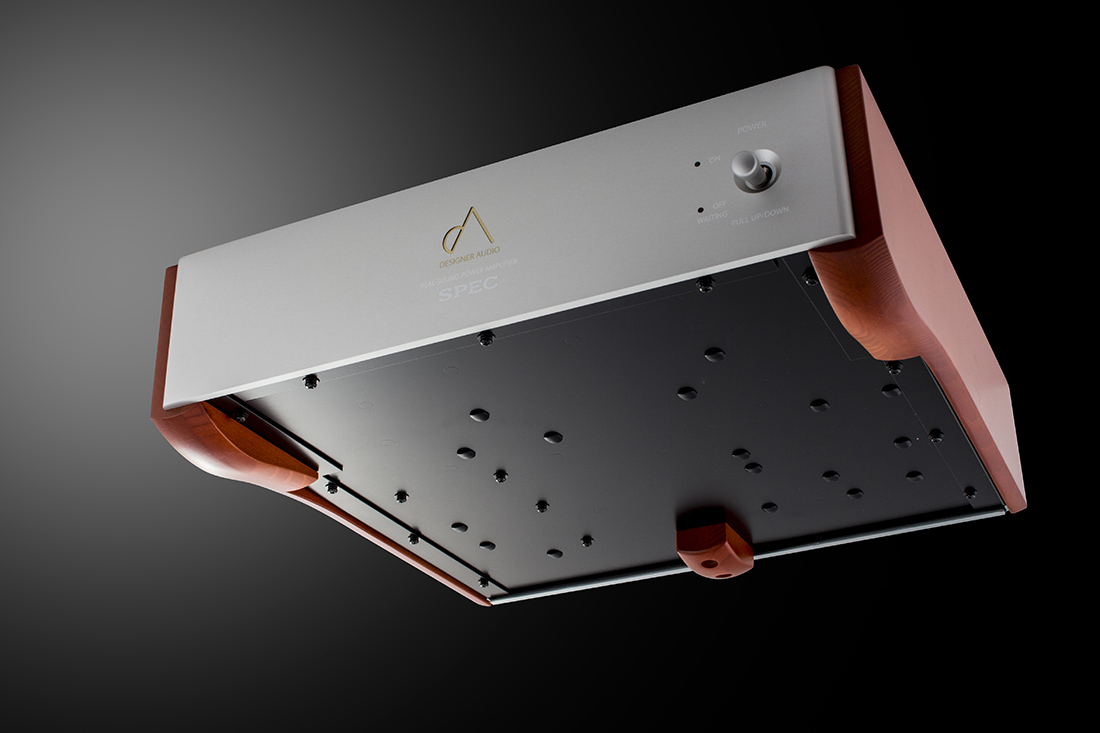 The painstaking attention and dedication to detail in order to achieve "Real Sound"
For each and every aspect of RPA-W7EX, we have carefully selected premium part of the highest quality and resorted to all means possible to eliminate potential electromagnetic wave and interference that the parts and circuits may create, which could have negative impact on sound quality. Not only that, RPA-W7EX is also designed to deliver sounds of clarity and brilliance.
The high-performance power that is built in the RPA-W7EX brings an additional benefit – it generates almost no heat. It is due to this characteristic that we have designed the chassis to be fully enclosed in order to prevent dust and particles from getting into the unit. This enables the user to enjoy RPA-W7EX over extended periods of time without having to worry about sound quality deterioration.
Creating "Real Sound" of another dimension with bi-mono toggle function
Similar to other ordinary stereo amplifiers, RPA-W7EX can be connected to drive two-channel speakers. But it also features bi-mono output mode and can therefore be used as a mono amplifier. In addition, with GAIN switch, the user can use EX-VOL to achieve the "Pure Direct Play" configuration and evolve the system's Real Sound to the next level.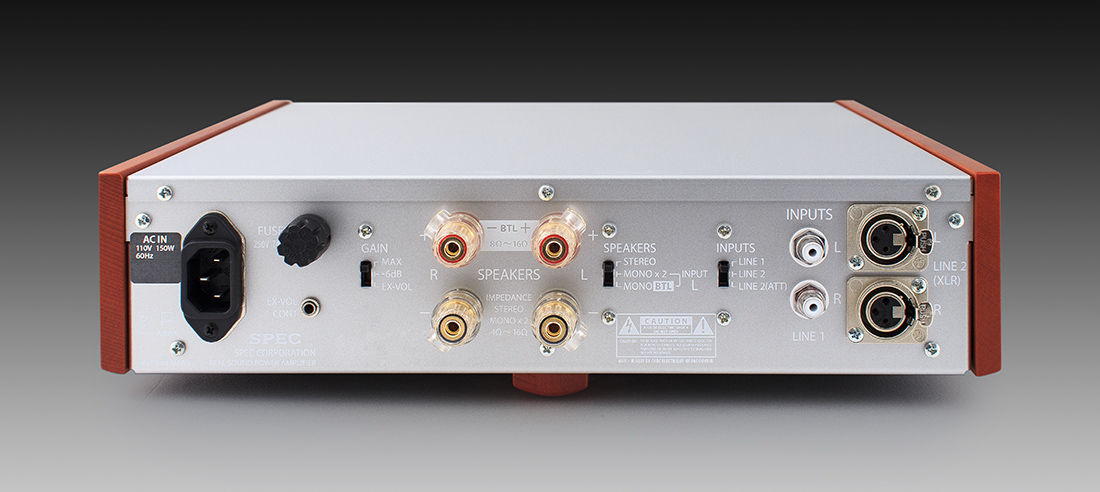 ①As a bi-amp (switching to mono amp with 2CH output)
The concept of Real Sound reproduction and playback involves driving the speakers at the correct phase with precision, which is of the utmost importance. For instance, if we were to use RPA-W5ST as a mono-amp and run two units at the same time, the powerful high-speed class D processor (the heart of the amplifier) of the RPA-W5STs will directly drive the speaker's treble and bass and prevent signal interference between the two, thus achieving the ideal status of speaker driving. Any minor detail that may be lost during playback by traditional systems can now be faithfully reproduced. In addition, the configuration also enables playback of stereo sound and delivers ideal separation of instruments, solid bass, highly detailed and full body music playback.
②BTL configuration (bi mono with BTL as mono amplifier)
Making full use of the BTL configuration of the mains power, RPA-W7EX has the capacity to deliver intense sound strength that will reinforce the rhythmic framework of the music. The BTL configuration promises faithful playback of real, original sound, penetrating vocals and gives weight to music. You can now relish the unadulterated notes from a piano, string and wind instruments as you immerse yourself in the realistic atmosphere as if you were in the audience of a live performance.
③GAIN switch
With the GAIN switch, you can toggle between MAX gain (default) or -d6B. By selecting -d6B, you can increase the output at the pre-amp and this would facilitate signal transmission. But if you are using a portable pre-amp, you can adjust the volume to your personal preference instead and take advantage of the versatility that RPA-W7EX has to offer.
④Using EX-VOL to achieve the "Direct Pure Play" configuration
If you are not running a pre-amp in your setup, we highly recommend that you use the EX-VOL terminals on the RPA-W7EX. The EX-VOL terminals are configured to control the analog signals entering RPA-W7EX. By connecting SPEC's audio signal processor H-VC1 (sold separately) to the EX-VOL terminals on RPA-W7EX, you will be able to control the volume of the playback directly and achieve signal reception and relay the signals directly to the power amplifier regardless of level without having to attenuate the signals.
〈About Direct Pure Play〉
On the topic of relationship between pre-amp and power amp, SPEC wishes to present a different perspective.
What matters most? For us, it would be the precise and direct relay of signal from the source to the power amplifier without any data loss. In contrast to the conventional setup that involves signal attenuation at the pre-amp before being transmitted to the power amp, such configuration ensures direct signal transmission to the power amplifier with no loss and is definitely beneficial for the processing of minor signal increments and playback at low volumes.
Coupled with SPEC's audio signal processor and the "LINE pre-amp" that we are about to launch shortly, the user can connect to RPA-W7EX 's EX-VOL terminals to achieve truly faithful reproduction of music in its purest state.
This is the "Real Sound" and the evolutionary "Direct Pure Play" that we at SPEC have been striving to accomplish.
〈Typical configuration〉

〈Direct Pure Play configuration〉